Welcome to South Bend Vein
and Cosmetic Center!
We offer the finest in laser treatment for varicose veins and sun damaged skin. Dr Oren has 25 yrs experience in applying laser technology to formerly surgical procedures. From varicose and spider veins to sun damaged and wrinkled skin, we offer a variety of solutions to meet each individuals needs. Please explore our website to see if we offer what you are looking for. Vein patients can take our free virtual assessment.
For those wishing cosmetic services, we offer convenient self-scheduling with Style Seat.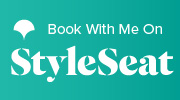 Meet Dr. Oren
Dr. Oren is a board-certified surgeon who is trained and experienced in treating a wide range of venous diseases. His state-of-the-art treatment center in South Bend offers the latest…